Just like humans, our pets can get sick from time to time. But how can you tell if your furry friend is under the weather? And what should you do if they are? Here are some tips from us at Methuen Veterinary Hospital serving Methuen, MA, on how to tell if your pet is sick and what to do about it.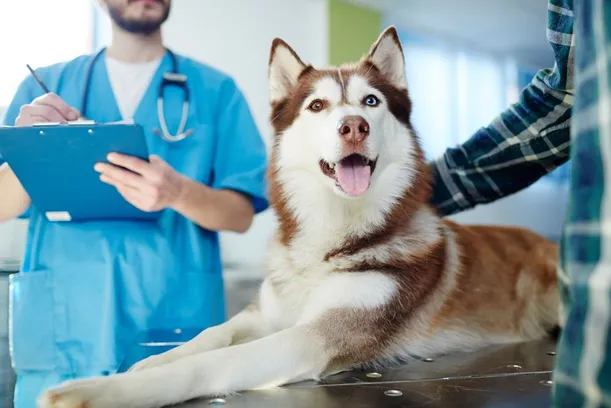 How to Tell if Your Pet Is Sick
If your pet is sick, there are a few things you can look for.
First, check to see if your pet is eating and drinking usually. If your pet is not eating or drinking, this could be a sign that something is wrong.
Also, check to see if your pet is urinating and defecating normally. If your pet is not urinating or defecating, this could also be a sign of pet illness.
Finally, check your pet's temperature. If your pet's temperature is above or below the normal range, it could indicate illness.
What to Do if Your Pet Is Sick
If your pet is sick, it may be a good idea to take them to the vet. If you cannot take them to the vet immediately, and if you are concerned about your pet getting worse, you can call a vet on our team and explain the situation. She may be able to give you some advice on what to do.
Taking your pet for emergency pet care
If you have a pet that needs urgent care, you will likely need to take them to a vet hospital. This can be a stressful experience, but it is essential to remain calm and follow the instructions of our hospital staff. They will likely ask you to fill out some paperwork and then take your pet to the back for treatment. Be sure to ask any questions and get clarification on anything you are unsure about.
Home Care for Pet Illness
When our veterinarians say home care is okay, you can do a few things to make your pet more comfortable. First, make sure they have a quiet, comfortable place to rest. You may need to limit their activity and ensure they have easy access to food and water. If they are taking medication, give it to them as prescribed. You should also keep an eye on their symptoms and call our veterinarians if they seem to be getting worse.
Visit Us for Urgent Care and Emergency Pet Care from Our Veterinarians
Methuen Veterinary Hospital is an animal hospital in Methuen, MA. We welcome both emergency pet care cases as well as pet patients in need of many different types of care. We have a team of veterinary doctors and support staff that are here to help provide the best possible pet care. Call us at (978) 685-8031.